WHAT IS IT ABOUT ?
Two not-so-popular teenagers throw themselves into metal to win the Battle of the Bands, achieve glory…and be worshiped as gods.
Smells Like Teen Spirit
Before discovering the many film and series projects they are developing for Netflix, such as the adaptations of L'Arbre monde and three body problem, David Benioff and DB Weiss come back with a new movie. The creators of Game Of Thrones completely change register with a teenage comedy on a background of metal music.
Metal Lords follows the musical rise of two unpopular teenagers, Hunter and Kevin, who form a metal band, the Skullsuckers. But they lack an essential element: a bass player. Despite their determination, they cannot find this precious person. That's when Kevin spots a strange girl playing the cello.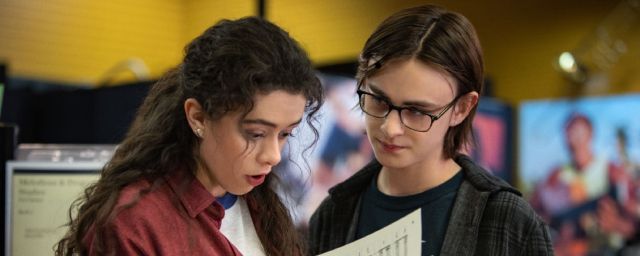 Very quickly, Kevin approaches Emily and integrates her into the group so that they train and can hope to win the Battle of the Bands, a competition for the best music group, where a pop rock group also competes.
For this project, DB Weiss, in the screenplay, and David Benioff, in the production, found the composer Ramin Djawadiwith whom they had already worked on Game of Thrones, and also collaborated with Rage Against the Machine for the music of Metal Lords, which is one of the big highlights of this project.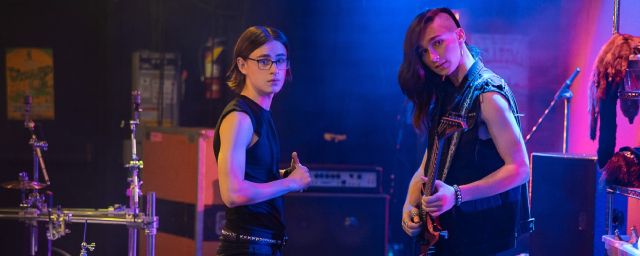 As for the plot, which suffers at times from a lack of rhythm, we are faced with a classic teenage scenario where the unpopular are harassed by the big guys and find themselves facing the popular high school. On the staging side, we expected a little more Peter Sollett to whom we owe the genius One night in New York.
The characters all have something endearing and detestable at the same time thanks to the performance of its actors Jaeden Martell (That, Knives Out), Isis Hainsworth (Emma) and Adrian Greensmith. Even if we regret the lack of madness for a metal film which turns out to be quite wise, we appreciate the musical sequences and the quite tasty guests like Joe Mangianello and Brett Gelman.